Coincident Pure Reference Extreme Loudspeaker
$ 26,800
by TAS Issue 215

View printed review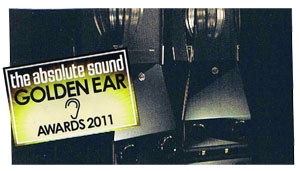 The Coincident Pure Reference Extreme (CPRE) may be the most accurate and true-to-life loudspeaker on the market today. It's actually the opposite of the MBL. It does not recreate a concert, it does not beautify recordings; and it looks relatively ordinary. Considering all the MBL does right, the Coincident does the same things more realistically and correctly. It is a thinking man's loudspeaker that speaks the truth whether or not you want to hear it. When I say more realistically, I mean that literally. The imaging is the best in the business. It's exactly what the microphone(s) picked up and it replicates what the recording engineer intended you to hear. Let me be clear: The Coincident allows you, for the first time, to experience that actual craft of the engineer. Countless examples of crappy, thin, or compressed recordings are deconstructed by the Coincident and reassembled in a more realistic fashion. It's as if other speakers smear the sound. And it's all presented, phase perfectly, in a broad array across your room-an immersive Holodeck of sound.

The CPRE is a three-way design that functions more like a two-way with a subwoofer. Its super-fast ceramic Accuton mid- and high-frequency drivers cover the ground from 100Hz to 27kHz. The woofers are tonally correct with perfect pitch and definition. If you are accustomed to midbass (chesty) exaggerations, you'll have to rewire your thinking. Once you do, you'll never go back. The crossover is simple and first-order. The sensitivity is 94dB, and the load is tube-amplifier-friendly.

Over the years, TAS Executive Editor Jonathan Valin has "ticked" numerous Magneplaners as the best bang-for-the-buck in high-end loudspeakers (and does again in this GE-Ed.). I'm going to add the Coincident Pure Reference Extreme as one of the very best performance-for-dollar products in the ultra-high-end market today. The CPRE is downright magical with low-output triode amplifiers, but is also surprisingly realistic and vivid with big solid-state amps. Not to mention, it's out of this world with vintage Heathkits and Fishers. The CPRE is on of the most versatile and realistic loudspeakers available today. (Reviewed in Issue 209)