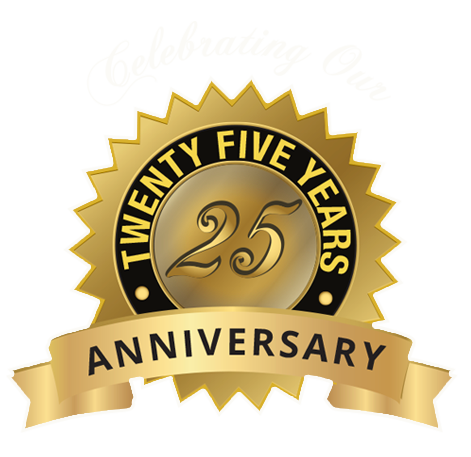 Coincident Turbo 845SE Mono Amplifiers
25th Anniversary Limited Edition
Coincident is thrilled to introduce a special, once in a lifetime audio component of unparalleled design, build quality and sonic performance. The Turbo 845SE - 25th Anniversary Limited Edition Amplifier is a celebration of the 25 years since Coincident was established. The Turbo 845SE is the culmination of more than 2 decades of painstaking research and development into all amplifier technologies and modes of operation. The goal - create the most transparent amplifier whose flaws are so negligible as to be essentially indiscernible and simultaneously be capable of driving virtually all high performing speakers. The result was single ended operation, using directly heated triode tubes- maximizing harmonic completeness, revelation of low level detail- coupled with power delivery that would not compromise real world dynamics, low bass extension nor diminish the impact, weight and authority experienced in a live music environment. These amplifiers were created with absolutely no holds barred, to be state of the art with no regard to cost. The Turbo 845SE Monos represent a breakthrough in amplifier performance. The Turbo 845SE Monos, remarkably, as all Coincident components, also represent the finest value in all of high end audio.
The Turbo Monos will be a limited edition restricted to the sale of 25 pairs. Once they are gone, there will not be any further offered for sale. They are destined to become a collector's classic.
High gauge stainless steel, mirror finish chassis that is non magnetic, extremely rigid and non resonant
Dual power transformers per amp- High voltage and Low Voltage Filament- to ensure low noise, cool operation and unlimited power reserves
The finest Ohno copper interstage (no coupling capacitor), output and dual power transformers
Tube compliment- 6EM7 super tube for input- So much current capability it has its own power supply
300B Driver Tube for utmost purity ( no pentode tubes used in this DHT design)
845 Shuguang Psvane output tube in single ended configuration
Only Teflon caps used in cathode bias circuit
Massive power supply- caps are all 1500V polypropylenes- no electrolytics- Joule rating - 975- exceeds those in 600 watt RMS tube amplifiers - Provides tremendous peak power capability
28 watts RMS sounds like 100 watts due to extra large energy reserves
Binding posts are Coincident Ohno copper, .25" solid post
Ultra High precision auto bias circuit maintains optimum bias as tubes age
All resisters are 1% tolerance and none less than 2 watts
All meticulously hard wired using the breakthrough Coincident Statement cable
Due to the impeccable hand crafting, finest state of the art components, and massive power supply energy storage, (975 Joules), the Turbo Monos are not only the most accurate, transparent, harmonically complete, and full range SET tube amplifiers, they are fully capable of driving virtually any speakers of 84 db sensitivity or more to concert hall levels with ease. While rated at 28 watts RMS, peak levels of 100 watts is available with virtually no distortion or compression.
Specifications:
Output Power: 28 watts RMS - 100 watts peak- Class A-
Energy Storage: 975 Joules
Output Impedance: 8 ohm
Frequency Response: 20hz-20khz ±1db
T.H.D.: <1%, 20hz-20khz (Ref. Output)
Input Sensitivity: 700 mv for full output
Input Impedance: 100k ohms
S/N: >90db
Tubes: (6EM7 ×1, 300B ×1, 845 x1) / Channel
Power Requirement: AC 115v or 230V 50/60hz (User selectable on back panel)
Dimension: 12 " W x 21 " D x 10 " H
Gross Weight: 110 lbs - 41 Kgs
Net Weight: 98lbs- 44.5 Kgs
Price: $14,999 US /pair